Being CPE Certified Starts Here! Participants are provided professional education related to the transportation system and the operation of ports, vessels, and marine terminals.
Call Toll Free 24/7 to Register 1.866.219.6563
CPE Alumni Testimonials
Having a full understanding of all the operations of the Port and how departments and roles work together to achieve an overall goal is a valuable asset to our workforce and this course provided that comprehensive overview.
As I work for a Canadian Port Authority, but only in the Marina end of things, the course covered a vast array of knowledge I would require to move over to the terminals or even Port Management – I certainly enjoyed the course.
Classroom Course
Advanced Education
Complete 17  learning modules online over a period of just 5 days.
Port and Terminal
Operation and Management
Acquire tools and knowledge to be able to advance in your organization.
Get Certified
For Better Business
Knowledge about the five key areas affecting port management today.
Transport Trained
Competitive Edge
Interconnectedness with a global network of port management professionals.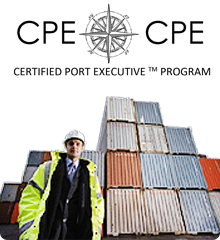 The CPE Certified Port Executive Program™
will give participants tools and knowledge to make their organization more competitive. This five day course is designed to provide participants with a professional education opportunity related to the transportation system and operations of ports, vessels and marine terminals.
Through this program, you will have the opportunity to develop a comprehensive understanding of the marine transportation system, port and terminal management and administration. The course covers rapidly changing regulations and requirements that affect ports, marine facilities, inter-modal transportation providers, vessels, and many diverse service providers.
CPE 2018 Schedule
Classroom Locations and Dates Q1 and Q2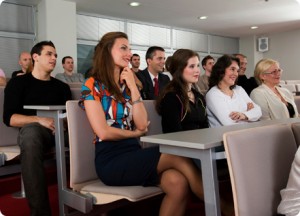 Savanah, GA February 5 - 9
Chicago, IL February 19 - 23
Vancouver, BCMarch 5 - 9
Tampa, FLMarch 19 - 23
New Orleans, LAApril 9 - 13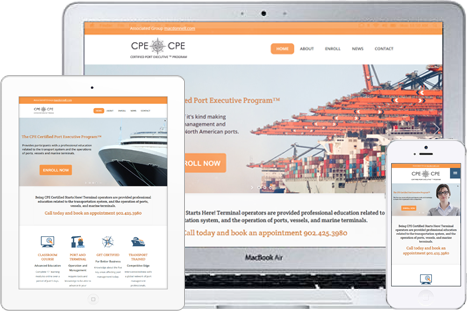 Knowledge of the marine transportation system and operations
Port governance, port authorities and organizations
Recognizing types of vessels and their uses
Port and terminal management
Roles of port professionals
Managing communications, media, port and terminal administration
Emerging requirements and regulations that affect ports, marine facilities and vessels
Managing risks and threats in the port environment
The scope of port security and safety plans
Comparing various methods of cargo storage and handling
Examining harbour geography and aids to navigation
Preparing a strategic plan, master plan and business plan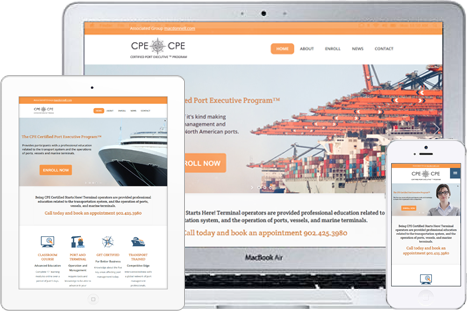 Day 1
Module 1 – The Worldwide Transportation System
Module 2 – The International Port Industry
Module 3 – Language of the Industry
Module 4 – Port Governance and Management
Module 5 – The Marine Terminal
Day 2
Module 6 – The Harbour and the Vessel Voyage
Module 7 – Marine Terminal Operations
Module 8 – Cargo Management
Module 9 – Transportation Pricing
Module 10 – Regulatory Requirements and Legal Issues
Day 3
Module 11 – Tariffs, Terminal Regulations and Operating Plans
Module 12 – Safety, Security and Emergency Planning and Response
Module 13 – Business Development and Marketing with Planning Discussion
Day 4
Module 14 – Property and Facility Management
Module 15 – Administration and Finance
Module 16 – Public and Media Relations
Module 17 – Strategic and Master Planning
Module 18 – Trends, Automation and Climate Change
Day 5
Practical Exercise and Evaluation
Briefing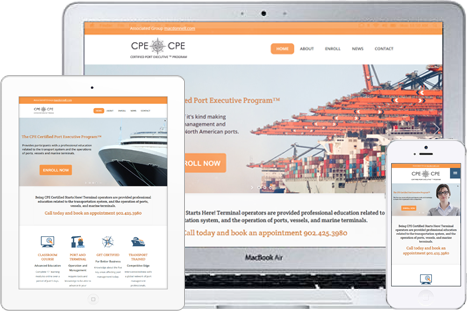 Port Stakeholders
Event Authority Directors and Executives
Terminal Management
Port Stakeholders including Municipal, Provincial and Federal Government Officials
Shipping Company Agents
International Transportation Companies
Importers and Exporters
Maritime Lawyers, Insurers, Regulators
Engineering Professionals
Maritime Health and Safety, Security and Environment Professionals
Dockyard, Navy, and Military Personnel
Coast Guard Officials
Intermodal, Global, and Marine Organizations
3PLs