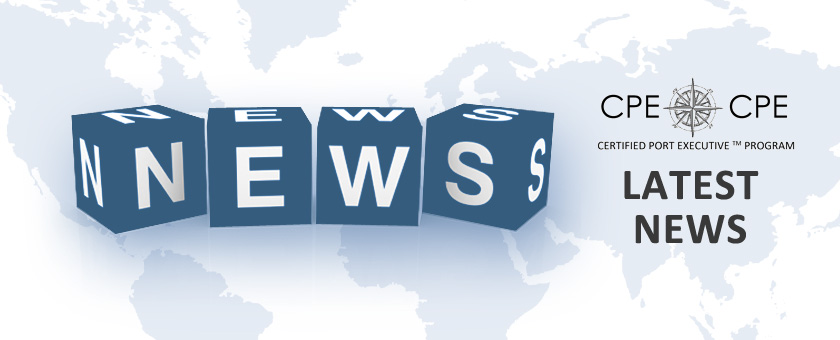 Some Pirates Don't Need Guns: Seaports and Cyber-security.

"We cannot look back years from now and wonder why we did nothing in the face real threats to security and our economy." President Barack Obama, 2013 State of the Union Address.
Recently, Congress was asked "What do you think of port and terminal cybersecurity protocols?" They answered, "That would be nice." With that in mind, on December 16, 2015 they passed H.R. 3838, the "Hey Seaports, Get Your Cybersecurity Act Together Act." Effectively Congress has instructed the Department of Homeland Security to audit our current strengths and weaknesses and provided funds to enhance port-wide risk management, resiliency capabilities and security mitigation protocols.
This is going to get complicated.
Given recent successful cyber attacks against Sony Pictures and the U.S. government, this could not be more timely for the port industry. With increasing automation of ports, terminals and ships, there's an exponentially increasing threat that the entire U.S. transportation and marine infrastructure could be shut down by a 13 year-old on an energy drink bender.
With the Internet of Things, it's no longer just computers that are connected, but every aspect of our business and our lives. In the modern port world, guns, guards and gates won't keep out mischief makers, corporate spies and terrorists. With port automation and computer chips in every container, it's no longer necessary for someone to hijack a ship. They can hijack your entire business with nothing more than a computer, accessing all your classified information.
I decided to have a conversation about port cyber-security with industry experts to get the best and brightest port industry minds working on this.
I tried to organize a video conference, but…it…kept…freez…ing.
I tried to do a Facetime meeting, but my Wifi was too lo-fi. I created a document to mail to people, but I couldn't get it to print properly.
Knowing that irony can be fatal in large doses, I decided to go old school and get the best and brightest port industry minds into the same room to talk about port cybersecurity. And that's exactly what we're doing at our Port Security and Operations Conference, Tampa, Florida, May 29-31. Along with many other fascinating topics, our panel of experts will be talking about: Sourcing funding for technology and training upgrades; finding qualified personnel to tackle cybersecurity threats; the NIST "Framework for Improving Critical Infrastructure Cyber Security Framework; Physical Security Contractor requirements; Cyber Intelligence Information Sharing Specifications (STIX, TAXII, Cybox, NCCIC and US-CERT); and Building Project Management teams to adopt Information Sharing and Analysis among Port/Terminal Operators.
Visit our website for more info, or if the internet blows up, you can call us on 1-866-586-5572.
Continue the discussion on the fastest growing Port Management Network on LinkedIn and follow Port Executive on Twitter.